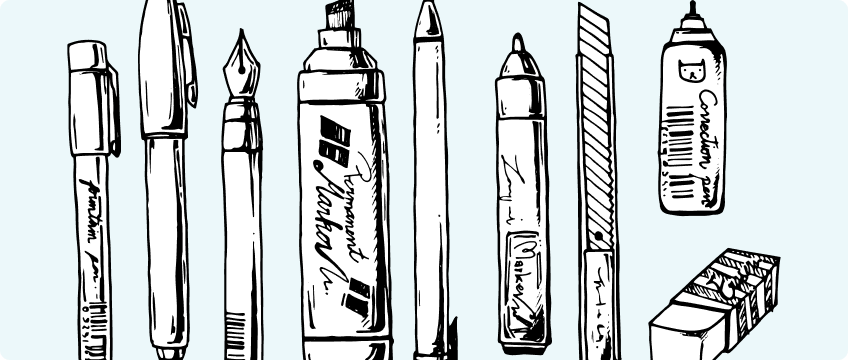 This article details the core principles of writing an informative essay. With this newfound knowledge, you can markedly improve your writing routines and results.
5 Steps to Writing an Informative Essay for Your Class
First things first, an informative essay is an academic assignment, the primary objective of which is to inform readers about a subject. The demanding task of writing such a paper can be tackled by following these essential steps:
1. Find an engaging topic
Interest in writing is the key. When you write a paper solely to fulfill the academic obligations, it will come up as insipid and boring. Therefore, make sure to find the topic the interest in which can serve as a great motivational source pushing you forward. Keep in mind that the topics you are already familiar with are not necessarily the most stimulating. Yes, the enduring preference of some themes and study areas can be helpful. However, it is better to aim for the right ratio of familiarity and novelty to keep you involved in the process without making you hesitant about approaching the challenge. And once your interest is activated, you will ask a lot of questions and dive into the issue further, thereby unearthing interesting information for the reader.
In need of a compelling personal statement? Choose our
personal statement writer service
for the best results!
2. Engage in extensive research
An informative essay is a writing task that, first and foremost, requires your commitment to conducting extensive research. Since the informative approach to writing is fact-based rather than opinion-based, you should dedicate a fair share of your time to gathering data and reflecting on it. It doesn't matter that much whether you use a library or an online database. What important is to find as much information as possible and analyze it properly. Intriguing statistics and lesser-known facts will make a valuable contribution to your readers.
3. Create an outline
Based on the results of your research, craft a thesis statement, which will encapsulate the key idea of your essay. Then, list the major points supporting the statement and mark them with roman numerals. Next, provide arguments backing the supporting points and mark them with capital letters. If needed, keep adding arguments while sub-dividing the outline. Finally, use it to steer your writing.
4. Write for the reader
Don't write for yourself; do it for the reader. Otherwise, you will approach the process egocentrically without adapting the results of your research to the reader's preferences and needs. And why is it important? Well, it's simple: writing is a social activity demanding conscious work. You must take cognizance of your statements and put them in the context of the audience's knowledge. This premeditative interaction with your reader can help you avoid the pitfalls that trip self-centered writers. By keeping your audience in mind, you will direct their attention to the content of your essay and serve their informational needs.
5. Edit and Proofread
Once the informative essay is completed, engage in a thoughtful editing/proofreading session. It has been long established that writing can be substantially improved through editing. With that in mind, read your first essay draft and think whether you have chosen the proper words to express your ideas. Have you chosen the appropriate tone for the reader? Is your writing well-structured? Also, look for spelling, grammar, and punctuation errors. Finally, ensure consistent formatting across your informative essay.
How to Write an Informative Essay Outline – The SOS Method
Although the subject of outline writing has been broached in the previous section, let us elaborate on it. Not only does the outline allow you to structure an essay, but it also helps you to define the parameters of the task. To start writing it, nail down the key points you plan on presenting in the essay. Then, reinforce them with essential pieces of information. Thus, rather than simply mapping your way to the essay, you will start building it from the ground up. To order your ideas and supporting points, mark them with roman numerals and capital letters and sort them to facilitate narrative progression.
The SOS technique can help you craft an outline.
S – say what you want to write in the essay;
O – outline what you are going to write;
S – summarize the main points.
By using the SOS outline, you will write without digression, which is a prerequisite for great outcomes.
Frequently Asked Questions
How to Write an Informative Essay Introduction
It is essential to keep in mind that the information you provide in the essay should be of great value to the reader. Therefore, your introduction paragraph should immediately communicate to them that its content is indeed informative. And here's a suggestion on how to achieve it. Write down the issues you are trying to cover in your essay. Elaborate why it's important to address them and think of the approaches one might take to solving them. If possible, list your solutions with bullet points and accompany them with supportive sentences. During the writing stage, use them as a backbone of your introduction to address the reader's question of why they should read your essay. If possible, lure them in with intriguing statistics and keep adding value from there. End your introduction with a good thesis statement.
How to Write a Thesis Statement for an Informative Essay
Since the primary objective of the informative essay writing is to inform your readers about the subject of the paper, you should provide its clear indication in the thesis statement and work from there. To craft a strong and memorable essay thesis, be as precise as possible. To this end, avoid vague words such as difficult, negative, values, or society, among others. Instead, aim for specific terms to avoid misunderstanding. Also, don't forget to mention why your take on the subject matters.
How to Write a Conclusion for an Informative Essay
In your conclusion paragraph, summarize the main points of the essay. Remember that a good conclusion does not simply regurgitate the information presented before, but rather leaves the readers with new ideas. To this end, include a provocative insight or show broader implications of the issue at the end of your paper.
Final Notes
That's it, now you hopefully know more about writing a good informative essay. If you experience a lot of stress, thought, don't struggle with informative essay writing – use professional help and order essay online!