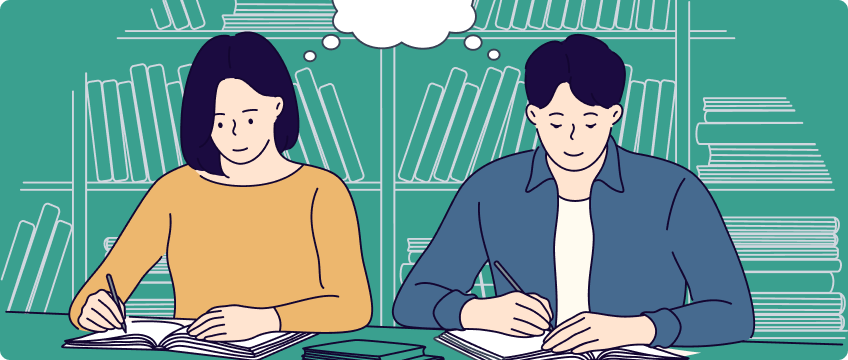 Princeton Admissions Essay as a Gateway to the University
Princeton University is a well-known institution in the USA with the strictest rules for admission. With only a little over 1500 enrolled students among approximately 40,000 candidates, Princeton's acceptance rate is at a record low of 4.5%. With such scary numbers, it's not surprising that applicants are often afraid that something will go wrong with their Princeton application essay.
You must prove that you're exactly the candidate that the university needs. You have several options to demonstrate your best advantage, but the best way is the Princeton Supplement.
Here you'll find useful strategies for how to write the Princeton Supplement tasks, which can maximize your chances of entering the college. Check them out and if you are still not sure you can handle it, you can ask us to write my admission essay!
What Are the Princeton Supplements?
The Princeton Supplement is a set of 4-5 written tasks. It includes several questions about yourself – some need concise answers, while others require more extended responses. Also, you'll have to write a standard essay on one of the suggested topics.
Besides, if you're going to obtain a Bachelor of Science in Engineering, you will need to write an additional essay in this area.
For convenience's sake, you can submit all these supplements via the Princeton Common App, Coalition App or the Universal College App.
Let's take a closer look at each of these points.
Princeton Supplement Essay Examples of Descriptive Questions
There are two sample questions for which you need to provide appropriate answers. They are quite simple and rather usual for typical college applications – the first one is about purposeful extracurricular or work experience you had and the second about how you've spent the last two summers.
When replying to the first question, you'll need to discuss your non-academic activities that have significance for your future plans. Don't try to frantically recall all possible extracurricular activities for discussion. Instead, pick up something truly essential to you and provide the reasons why it is so. In addition, you can point out what knowledge and experience you've obtained from this activity.
For the second question, you'll need to answer how you spent your two last vacations. Don't trick or try to embellish your experience. Don't be afraid if you didn't do anything significant. Even if you just walked dogs and did camping, you can describe what you've learned from these activities – this could tell the admissions committee quite a lot about you.
Struggling with your personal statement? Hire a writer for personal statement and stand out!
The approximate size of each reply is 130-150 words. The University Admission Committee emphasizes the importance of this demand. So it's better not to write your answer larger than specified, and, at the same time, it shouldn't be shorter than 100 words. Otherwise, you simply won't be able to fully reveal the topic.
The next section is titled "A Few Details". As you may understand from the name, here you'll need to tell a little more about yourself by providing, for example, a list of favorite books, words, quotes, movies, etc.
The most important thing is to be honest. Don't try to look better far than you're. You shouldn't scratch your head over answers that, in your opinion, will amaze the admission office. What crosses your mind first? Be true to yourself, and you'll have fun while revealing your personality.
Princeton Essay Prompts: The Next Step
The essay topic may overlap or even coincide with questions to which you need to give short answers. Thus, you need to pay close attention so that there are no repetitions when choosing the second topic. Yet, if you select a similar topic, try to maximize its importance and relevance for you, without going into unnecessary details. The best paper writing services point out that the optimal length of the essay should be 450-500 words.
Typically, the topics provided don't change from year to year. For example, you'll be asked to talk about a person or an event that had an extraordinary influence on you, comment on a particular quote, etc.
Ideally, Princeton application essays should deal with the problem that is not only of personal significance but also important to society. All arguments must be stated clearly. You need to adhere to a sharp plan as well as draw intermediate conclusions.
Write about what will be remembered and will attract the reader's interest. Ask the reader questions, share your feelings so that the admission office staff can feel what you've been through. Ask yourself if it would be interesting for you to read your own essay.
Use original ideas. Re-read and revise your essay a few times to make sure you use appropriate words and proper structures. Be careful with humor – rare are those who manage to use it wisely. There are, of course, talented writers who can be sure that their writing style will be appreciated. But there are very few of them. In most cases, too sophisticated or bizarre literary efforts remain misunderstood by members of the committee. Try searching the Internet for Princeton essays that worked to get a better idea of what the style and format of your piece should be.
To sum it up, we'd like to stress one thing out once again: let your essay reflect values that are truly close to your heart. Good luck!