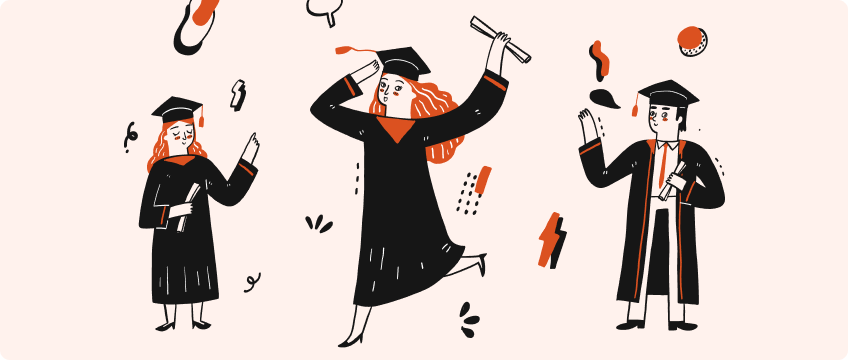 Founded in 1754, Columbia is one of the oldest higher learning institutions in the United States. It is a private Ivy League research university, which is highly selective with an acceptance rate ranging between 5 and 7 percent. However, it doesn't mean that you should abandon hopes to join its stellar student body.
Although higher test scores tend to be associated with higher acceptance rates, they are not the most important factor in your application. Above all Columbia values intellectual curiosity and diversity and promises its applicants highly contextualized, multi-layered holistic review with committee discussions by multiple officers. That means essays your submit matter enormously and may sway admission decision in your favor! You can order essay here if you are hesitant. 
Columbia University Essays and Other Parts of Application
Columbia only accepts the Common Application, the Coalition Application, or QuestBridge Partner School application. Whichever you choose, you must send your application through an official channel (for example, from your school email). The application requirements for first-years students listed on official the website of Columbia University include:
Autobiographical information
Lists of achievements and activities
Personal essay
Columbia-specific application questions
Secondary school report
Standardized tests
Teacher recommendations
This is a standard set. You have the freedom of choosing the topic for your personal essay. The application platforms may help you with prompts. For example, Coalition App this year suggests describing an experience that shaped your character, a meaningful contribution you've made to the good of others, story of how your beliefs were challenged, or your take on the hardest part of being a student.
Note that due to the disruptions caused by the COVID-19 pandemic, Columbia does not require applicants to submit SAT and ACT this year and promises that students who cannot or choose not to submit test scores will not be disadvantaged. They still accept test scores if the student decides to submit them, and even accept self-reported scores.
The most interesting of the requirements, however, are Columbia-specific questions, which we will explore in detail in this post.
What Are the Columbia Supplemental Essays?
One of the most important components of your application to Columbia University is a set of Columbia-specific questions colloquially known as "supplemental essays". Their purpose is to give admission officers more information about your intellectual interests – both academic and extracurricular. Each year's questions can be broken down in two topical blocks:
Aimed at learning more about you: a short answer to the question about your vision and experience with a community and 4 lists devoted to your interests and examples of the things you like.
Aimed at learning why you want to attend Columbia and one of its specific schools (Columbia College or The Fu Foundation School of Engineering and Applied Science) – these usually require more detailed answers.
All the answers are short and don't exactly qualify as essays, but cumulatively that's a lot of writing! Add the personal statement to the mix and the bulk word count becomes quite overwhelming, especially if you think about how important every word is. You don't want to choose even one wrong.
We can help you with that! If you need writing, editing, or professional assessment for any of those essays, our brilliant academic writers have just the right experience. Holders of college degrees, they all were once successful applicants that nailed their essays. Moreover, some of our writers have experience of being on acceptance committees, so they know first-hand what schools are looking for in candidates' statements.
Columbia Essay Prompts for 2020-2021 Admission
For a standard personal essay required to apply for almost any school, there are no specific prompts or even word limits from Columbia. However, most advisors recommend keeping it between 600 and 700 words. As for the topics, there are various helpful prompts on application platforms, for example, to describe your experiences of learning and personal growth, but ultimately it's up to you to choose the topic that gives more insight into your unique identity.
However, you may want to customize your personal essay for a highly selective school like Columbia and highlight the traits that it values the most, also alluding to your experiences with the target school.
You should also take into consideration the Columbia-specific application questions and make sure your answers and your personal essay work well together without repeating each other. Here is what Columbia wants to know about you this year:
The lists:
List the titles of the required readings from academic courses that you enjoyed most during secondary/high school.
List the titles of the books, essays, poetry, short stories or plays you read outside of academic courses that you enjoyed most during secondary/high school.
List the titles of the print or digital publications, websites, journals, podcasts or other content with which you regularly engage.
List the movies, albums, shows, museums, lectures, events at your school or other entertainments that you enjoyed most during secondary/high school (in person or online).
Note that the lists are just what they are called – you should give them using commas or semicolons and you don't have to provide any explanatory text.
The questions:
Columbia students take an active role in improving their community, whether in their residence hall, classes or throughout New York City. Their actions, small or large, work to positively impact the lives of others. Share one contribution that you have made to your family, school, friend group or another community that surrounds you. (200 words or fewer)
Why are you interested in attending Columbia University? (200 words or fewer)
For applicants to Columbia College, please tell us what from your current and past experiences (either academic or personal) attracts you specifically to the areas of study that you previously noted in the application. (200 words or fewer)
For applicants to Columbia Engineering, please tell us what from your current and past experiences (either academic or personal) attracts you specifically to the areas of study that you previously noted in the application. (200 words or fewer)
FAQ
How to Write Columbia Essays Lists?
The best policy for every essay is honesty. You might think that the book lists are there as a test to see how you have coped with the core curriculum, but that's not the case. Your goal is to create the most authentic and unique lists that is true to yourself – not to impress the committee with highbrow titles you only heard about. Don't be afraid to put there whichever books you really like, whether it's French existentialism prose or graphic novels.
As for the publications and websites, they demonstrate what it means to be an informed citizen in your opinion, but don't stop at big news outlets. Blogger and citizen journalism platforms are also welcome.
For the last list, the most casual of the four, note "other entertainments" as well. For example, if you are an avid gamer, add your favorite videogames.
How to approach the "Why Columbia" Essay?
Two key dos: research and personalization. Find out as much as you can about Columbia: read, look, if possible, arrange a campus visit. Then you must chose things that genuinely excite you – when you are authentic, it translates itself into your writing.
Two key don'ts: don't base your essay solely on the information provided on the Columbia website (it's merely an overview) and don't center your essay around the most commonly mentioned points (impressive alumni network, the spirit of activism, excellent Core curriculum, great location), unless this is indeed what strikes a chord with you. Columbia knows why it's appealing to thousands of students. Tell why it's perfect for YOU. The same goes for the more specific prompt about Columbia college/Columbia Engineering.
How Does Columbia University Common App Work?
The Common App is the most popular college application platform that is accepted by nearly 900 schools, including Columbia. Application through Common App opens on August 1, but you can register, browse school's pages and fill out your profile earlier. To start, go to commonapp.org, click "Apply Now", and you will get all the details on using the platform. The page of Columbia on Common App: commonapp.org/explore/columbia-university
What Unites Columbia Essays That Worked?
Based on the available samples, winning Columbia essays have several aspects in common:
–        They give examples of personal experiences with Columbia
–        They include details such as specific academic courses applicants would wish to study and extracurriculars that are especially appealing to them, cleverly highlighting their multifaceted interests
–        They demonstrate commitment by mentioning applicants contacting alumni, visiting campus, and generally going an extra mile to learn more about Columbia
–        They show the applicant's vision of their future and their fit at Columbia
Remember, the admission committee of any highly selective school consists of people. Those people have a very challenging task of picking 6% among thousands of worthy, brilliant, unique individuals. How do they know who gets in? They don't. It's your task to persuade them.
You don't have to do this on your own. We can help you with creating admission essays that capture your personality and make you stand out!
Craft a compelling narrative with our service. Buy personal statements tailored to your aspirations!