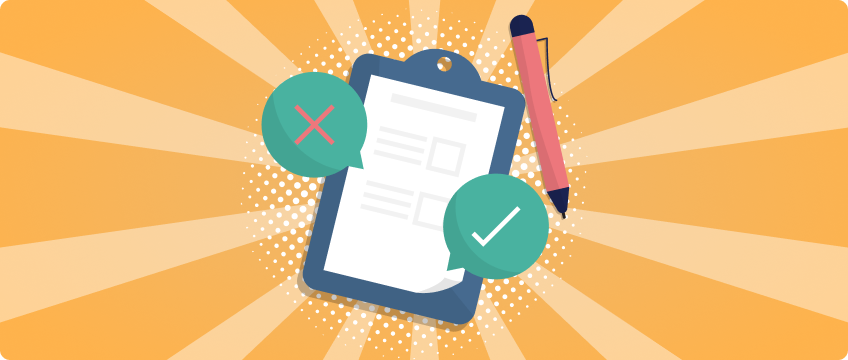 Founded in 1701, Yale University is the third oldest in the United States and one of the nine Colonial Colleges chartered before the American Revolution. It is a highly selective, private Ivy League school, boasting numerous Nobel laureates, Fields Medalists, Turing Award winners, U.S. presidents and heads of state among their alumni.
Do those stellar examples inspire or intimidate you? Probably, both. Yet don't let that scare you off. As prestigious as they are, Ivy League Schools share one fundamental principle: they strive to admit brilliant students that will make the most of this privilege, even if those students come from underrated public schools. Prospective Yalies should keep in mind the school's desire to form a diverse student body, as well as its generosity in terms of financial aid to deserving young people.
Yale University Requirements For the Admission
Although only about 6 to 7 percent of all the students who apply gain entrance to Yale, its admission officials estimate that over three-quarters of applicants are qualified to enter. It's just that the number of accomplished and passionate young people exceeds the number of available places in the first-year class.
Based on these numbers, you can already tell, that every little detail on your application counts and can topple the balance in your favor. Yale tries to puzzle together a picture of a person from transcripts, test scores, recommendation letters, and essays – all the standard stuff that other schools require. So you may want to order essay if you are not sure you will create a perfect one. Plus, there is a set of Yale-specific application questions designed to learn more about you.
Which part of the application carries more weight is different from applicant to applicant, but a strong written voice is definitely something you should count on.
Yet what if writing isn't exactly your super-power? Can be helped! Our writers made choosing the right words their profession. They can help you compose the essay that will let your personality shine through!
Note that as a response to the public health crisis caused by COVID-19, Yale has adopted test-optional policy for first-year applicants in the 2020-2021 admissions cycle. That means, you may report ACT or SAT scores if you wish, but if you have no scores to report or choose not to – that's fine and not a disadvantage.
This is not surprising since Yale's official page always stated that performance in school is more important than testing and there were no score cutoffs in the first place.
Although academic excellence is definitely lauded, Yale believes there are more important things than scores. Which are those? The committee looks into each application carefully with three main questions in mind:
– Who is likely to make the most of Yale's resources?
– Who will contribute most significantly to the Yale community?
– Who is the real human behind the application form?
That means they look not only at your accomplishments but also to the extent to which you strive for your goals and take advantage of the available opportunities. Where else they can find evidence for that if not in your essays and answers to Yale-specific questions?
What Questions for Yale University Admissions I Need to Answer?
Most schools have specific application questions that college hopefuls should answer in addition to their common application details and a personal statement. Yale is no exception. They ask you to answer ten Yale-specific questions that are also known as "Yale supplemental essays". These include:
– 3 academic areas of interest that you choose from the list of disciplines available at Yale
– 2 short "why"-questions (125 words or fewer to answer) about those areas and Yale specifically
– 4 short questions (these are just snippets, about 35 words to answer) about your personality and interests
– 2 detailed answers about your personal experiences (250 words or fewer to answer)
– 1 additional "why" question for students who apply for one of Yale's engineering majors.
These questions are slightly different depending on the application platform a prospective Yalie chooses. In this post, we will give advice based on the 2020-2021 Yale-specific questions for the Coalition Application, Common Application, and QuestBridge.
Here is how to approach the "Why" questions
1. Students at Yale have plenty of time to explore their academic interests before committing to one or more major fields of study. Many students either modify their original academic direction or change their minds entirely. As of this moment, what academic areas seem to fit your interests or goals most comfortably? Please indicate up to three from the list provided.
This is fairly obvious – you go to the official Yale website and choose three courses that fit your areas of interests. Note how application highlights that's it's okay to modify your academic direction and change your mind. Your select courses don't have to be closely related – they should mirror your genuine interests. Yale believes that under-commitment is underrated. People have very diverse interests – and that is a good thing.
2. Why do these areas appeal to you? (125 words or fewer)
Don't just say "I always liked this subject at school", even if that is true. Provide a real-life context for your academic interests. Show some out-of-school inspiration and connection to the life of your community, practical application of your intellectual interests. List steps you have already made towards your goals (meetings with specialists in the field, hands-on experience, independent projects).
Don't be afraid to be descriptive and employ storytelling techniques to convey your enthusiasm, for example, "I had goosebumps when I realized that's what I wanted to do". Yale appreciates versatile visionaries – clever people with diverse academic interests who apply their holistic knowledge to solve real-life problems.
3. What is it about Yale that has led you to apply? (125 words or fewer)
Every Ivy League school is spoiled for choices and flattery is not the best move to make your application stand out. Yale knows it's awesome.
One winning way to approach this is making your identity and unique personality a focal point and say: "This is why I think Yale will make a perfect home for me – I would feel welcome and accepted". Are you a history buff with a penchant for biochemistry? An astrophysicist with comedic talent? A gay Christian? Great! At Yale you don't have to choose either/or, Yale is focused on "and".
List things/student organizations/activities/values that Yale offers and you find genuinely appealing. This will show that you have done your homework learning about Yale and have a vision of yourself fitting into its culture. Dig deep within yourself and be authentic and honest.
Here is how to approach the Short Answer Questions
They are called "short answer" because each of them allows only 200 characters (approximately 35 words) to answer.
4. What inspires you?
Try to think of something that drives you every day and makes you push your limits. This can be examples of other people, or problems you try to solve, or just some little things you observe every day.
5. Yale's residential colleges regularly host conversations with guests representing a wide range of experiences and accomplishments. What person, past or present, would you invite to speak? What question would you ask?
Try to think about someone interesting to you, in particular, someone whom you admire, or who can give you advice about your chosen path. Look beyond obvious great figures like U.S. presidents or self-made billionaires. Try to show here that you are truly passionate about the things you pursue.
6. You are teaching a Yale course. What is it called?
This course doesn't have to mirror the subjects you have indicated as your primary interests. You can suggest a course on time-management, self-improvement, etc. You can also think of something creative on the intersection of your interests. This answer gives an insight in what you strive to achieve (since you dream of teaching it in the future, it's fair to assume it's something you plan to master or solve).
7. Most first-year Yale students live in suites of four to six students. What do you hope to add to your suitemates' experience? What do you hope they will add to yours?
Here you can show your attitude to life, the way you conduct yourself. Go for something that wasn't explored in other answers on your application. For example, if you have already told about your diverse intellectual interests, think of something else than "being a worthy argument opponent". Instead, look for traits like gratitude, being optimistic, being accepting, etc.
How to Write Your Yale Application Essay Set
These are the questions that require longer responses (250 words or fewer) and therefore can qualify as essays. There are two essays common for all applicants aimed to learn more about you and one "Why" Engineering Essay for applicants who have chosen an engineering major.
1. Yale's extensive course offerings and vibrant conversations beyond the classroom encourage students to follow their developing intellectual interests wherever they lead. Tell us about your engagement with a topic or idea that excites you. Why are you drawn to it?
Remember, the purpose of this essay is to elicit qualities that Yale looks for:
– Desire and ability to stretch your limits
– Exceptional engagement, ability, and promise
– The potential to make the most of Yale and most of your talents
Think what illustrates those qualities best. It doesn't have to be a topic from your core academic interests. Choose anything you are passionate about – healthy diet, social justice, creative expression, zero-waste living – as long as you show how you actively engage with it, look for more information, and implement it.
2. Respond to one of the following prompts:
2A. Reflect on your membership in a community. Why is your involvement important to you? How has it shaped you? You may define community however you like.
2B. Yale students, faculty, and alumni engage issues of local, national, and international significance. Discuss an issue that is important to you and how your college experience could help you address it.
2C. Tell us about your relationship with a role model or mentor who has been influential in your life. How has their guidance been instrumental to your growth?
Which prompt you choose does not matter. The important thing is that you should be comfortable with writing about this topic. The choice is there to give you more freedom and agency. Write about what you know and focus on one idea. Remember, that anything is possible and your admission depends on showing who you really are. If you are unsure about which prompt to choose, think which answer will complement the rest of your application the best.
Note that if you are applying through the Coalition Application, you will also upload an additional file with video, image, or document you have created to complement one of your responses. You will also give a one-sentence description of this supplementary material, for example: "This is a song I wrote about my community" or "This is my urban planning project for elementary schools in my district".
3. Engineering Essay:
Please tell us more about what has led you to an interest in this field of study, what experiences (if any) you have had in engineering, and what it is about Yale's engineering program that appeals to you.
This an engineering-specific "Why" essay and you have probably covered some of the aspects in your previous prompt when you have justified your choice of majors. However, here you have more words, so use this chance to cover anything you couldn't mention due to word limits and provide more context to your choice – a personal story, projects you have participated in, plans for the future, etc.
FAQ
Which scores do I need for the Yale College Admission?
As we have mentioned earlier, there are no established score cutoffs – every application is reviewed as a whole and lower scores might be compensated by an exceptional history of extracurricular activity or projects. However, here are the approximate test score ranges of the last year's admitted students, just for your information:
SAT-Evidence-Based Reading and Writing: 720-770

SAT-Math: 740-790

ACT Composite: 33-35
Where can I see the "Why Yale" essay example?
There is no one compendium of essays. However, you can find several examples shared by successful applicants on social media and platforms like YouTube. However, trying to emulate someone else's success isn't the best you can do. One better thing to try instead is contacting current college students and getting their feedback on your own, original and authentic essay. It should tell your story, matching with the courses you have listed as the most interesting according to your intellectual curiosity.
How to write Yale supplement essays?
The best thing to approach them is seeing them not as a liability, but as an additional chance to make an impression and make your true self count – not only the scores and recommendations. Admission officers value and search for authenticity.
Yes, writing those essays is a lot of work, but they make for a wider window into your personality, more space for your voice. Treat those essays as your time in the spotlight and have fun with them – be yourself.
What unites Yale essays that worked?
Since all those are as unique as the students who wrote them, it's difficult to draw a bottom line under them, but here are some common traits of successful Yale essays:
– Applicants were authentic and reveled in this opportunity to write about themselves and their passions, share some inside jokes, sprinkle essays with pop-culture references, and simply have fun with them!
– Despite their modest word count, the essays managed to tell a story, include details, be descriptive and engaging.
– They also show hours upon hours of research into what Yale has to offer apart from its prestige and name very specific things.
What if there are no exceptional stories in my past?
Your story doesn't have to be extraordinary. Don't be afraid to tell something mundane, if it is a huge part of who you are and illustrates well what your daily life is like. The important thing is how you tell this to reflect your personality and qualities that Yale is looking for in their prospective students: resourcefulness and determination.
Final Thoughts
Phew, that's a lot of writing! We hope you are not doing it all the night before the application deadline. Such things require careful planning, deep introspection, and extensive editing. Only you can tell who you really are, but we can help you to express it in the most fortunate words and make sure your essays are flawless!