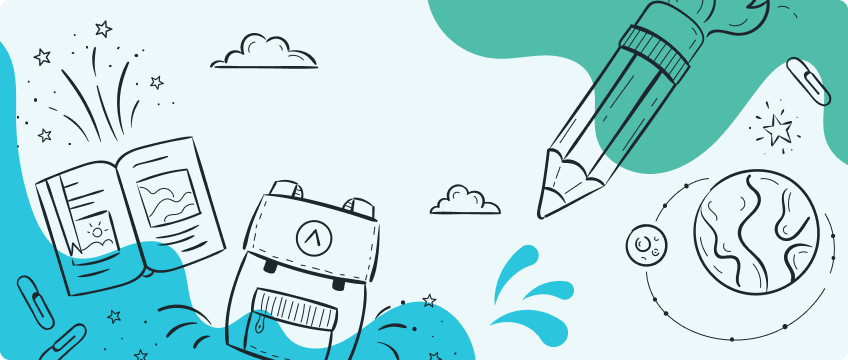 Narrative essay writing presents unique challenges that can be easily overcome with practical advice you can get here. Ahead, find actionable tips on how to write a college narrative essay in mere hours.
How to Start a Narrative Essay with 3 Simple Tricks
Your touching personal story lies humbly beneath masterfully crafted semantic structures. To uncover it, the readers have to get some payoff right from the get-go. For this reason, your essay's opening is critical. Driven by the promise of great intellectual rewards, the readers won't be able to help but to surrender to your story. Here's how to write such an opening.
To grossly oversimplify, the best way to begin your narration is to arouse curiosity. Do this right, and your audience will ask for more. Let's unpack this advice a bit.
Emotive Questions
The 5 W's of storytelling – Who? What? Why? Where? and When? – can buttress a great narrative essay hook.
Surprising Statements
Make a seemingly bizarre statement/reveal that would make the readers wonder about the upcoming, interesting explanation.
Catchy Anecdotes
Capture readers' interest by sharing a personal experience intended to carry a specific message or your point of view.
With a narrative essay's opening, you have only one chance at showing your would-be readers the value of your paper. If it fails, you won't stand a chance of communicating your story. To get it right, you can address the assistance of competent writers at our service and get a unique custom-written narrative essay example in a matter of days or even hours. Want to handle the challenge by yourself? Read on!
Narrative Essay Format Explained
To avoid common writing pitfalls, and not needing to order essay online, use a narrative template outline below. It will help you tell your story in a piecemeal fashion, thereby ensuring your readers are not lost at any point in the narration.
You can't narrate a personal story without introduction any more than one can fashion a chair without legs. But while someone looking to build a chair would have no problem finding a manual, it's up to you to decide what to write in the introduction of your narrative essay. Whatever way you choose to approach this, ensure to apply the aforementioned advice on writing opening paragraphs for narrative essays.
The main body of the essay allows you to provide background information on the event you are describing. Focus on the essential moments defining your experience and craft passages that present them clearly and vividly. Ensure that supportive arguments and topic sentences reinforce the focus of your story. This will help the readers to better understand the importance of what you are writing. Finally, eliminate tedious descriptions that do not propel your narration forward.
Use the closing paragraphs of your essay to sum up and strengthen your main points. Highlight the peeks or nadirs of your experience to make certain that the readers leave your story with the feelings you want to evoke. Avoid the common mistake of rewriting the introductory statement in the conclusion section. The parting thoughts you offer to the readers must be unique.
Writing a Narrative Essay – No-Nonsense Advice for Students
A great personal essay gives the readers a chance to emphasize with you or simply enjoy the persona emerging from the plot. Therefore, you have to make them care about your story. Whether it's empathy-eliciting statements or engaging anecdotes, use them liberally to ensure that your essay's substance is not lacking in the emotional dimension.
Your purpose is to narrate your experience in an engaging and straightforward way. For this reason, it is essential to ensure that the structure of your writing makes the process of its reading easier. If not, by telling a story that is not conducive to its consumption, you run the risk of repelling your audience who might otherwise be interested in your experience. To make certain that the readers are not lost in the maze of your narration, create an extensive outline you can use while crafting the essay.
To write a perfect narrative essay, follow a good example. It could be extremely liberating since you wouldn't have to figure out what to write about or how to do it.
Don't Know How to Write a Narrative Paper? – Get Professional Help!
If you don't know how to approach the writing task, the practical narrative essay help is the answer. However, professional assistance can come with a hefty price tag. If you are not ready to commit to a price charged by tutors, using narrative essay samples is your unique opportunity to get within-budget academic help. What we offer are hours of research and impeccable academic writing simplified and condensed into essay samples. Designed to deliver an instant boost of inspiration and reassurance, our examples will shape the contours of your narration, helping you to bring your project to a conclusion. With a great paper sample at your disposal, you will understand how to convey your story clearly and vividly. You will also learn how to properly incorporate background information into your narrative. Finally, the custom-written examples will demonstrate how to develop a structure for your essay that will be conducive to fostering understanding among your readers.
Are you in the game?
FAQ
How to write a narrative essay step by step?
Follow these simple steps to write a perfect narrative essay:
Select a story. Come up with a story that would be most interesting to your readers.
Write an outline. The outline will help you structure your ideas and present them properly.
Craft a rough draft. Use the first draft to wrestle with your ideas and get them on paper.
Edit and wrap up. Proofread and edit your narrative essay one sentence at a time.
How to write a narrative essay online?
To craft an outline, list the major points you want to bring in your essay. List supporting points for your main arguments. Finally, label each idea with Roman numerals and capital letters until your outline is developed.
How to structure a narrative essay?
Write a short introduction section for your paper. Develop your main ideas in the essay's body. Then, close your narration with the final paragraphs offering further insights into your story.
What are the most effective narrative essay tips?
The best advice on narrative essay writing is to start working on it as soon as you've been assigned the task. To battle angst about your craft, commit to writing a lousy first draft, which could be edited later. Finally, find someone who can proofread your copy and make it more readable.
Can I use I in a narrative essay writing?
Yes. The use of first-person pronouns is welcome in narrative essay writing.